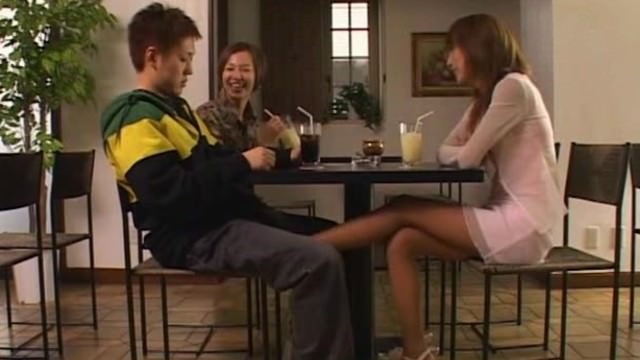 Footjob is a (non-penetrative) sexual practice with the feet that involves one's feet being rubbed on a partner in order to induce sexual excitement, stimulation or orgasm. In some cases it can be part of a foot fetish. Footjobs are most often performed on males, with one partner using his/her feet and/or toes to stroke or rub the other partner's genital area. Footjob may also refer to the practice of using one's feet and/or toes to caress a female partner's breasts or vulva.
Foot-jobs Popular culture
On an episode of Desperate Housewives, Gabrielle Solis (Eva Longoria) flirts with John Rowland (Jesse Metcalfe) by performing a quick footjob under a restaurant table.
The British film 9 Songs features a quick footjob in a bathtub sex scene between Matthew (Kieran O'Brien) and Lisa (Margo Stilley).
In the film The Beast (La Bête), Romilde de l'Esperance is chased by a werewolf-like creature, who receives sexual satisfaction from de l'Esperance by receiving a footjob from her (as well as other things) as she hangs on the branch of a tree.
In the movie War of the Roses, a character named Gavin gets a footjob from the woman he invites to dinner.