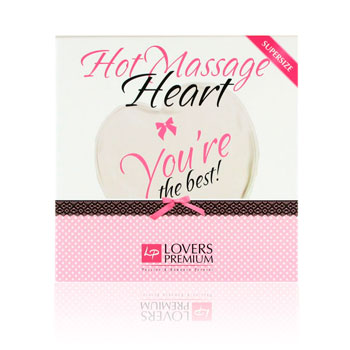 For more intimacy within seconds! Bend the metal disc until crystals appear. The heart will heat up (be careful: the temperature can increase to 55 degrees Celsius) and will cool off in about 40 minutes.
Use the heart to heat up and massage body parts. The heart will be delivered in transparent, with the text You're The Best.
Reuse is possible by placing the heart in very warm water until all crystals have been dissolved. Let it cool down and you can bend the metal disc again.
This product may not be perforated and may not be placed in the microwave.
Size: 12 x 12 cm
Check for more information the LoversPremium website: www.loverspremium.com