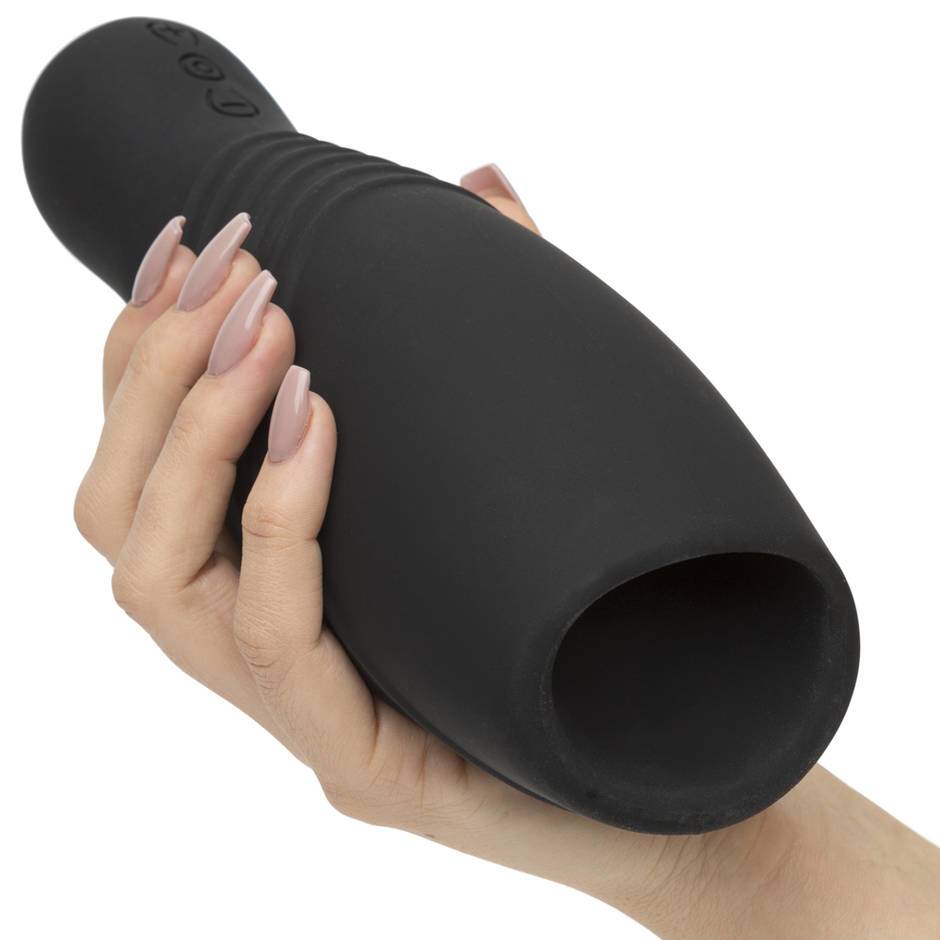 Enjoy the orgasms you deserve with this revolutionary male masturbator from Desire. Boasting 3 powerful motors emitting 8 patterns and 12 levels of intense vibration, this immersive massage will give your glans and shaft a whole new sensory experience.
A stealthy, undulating canal welcomes the head of your penis and shaft, and offers an instant intimate massage. Turn up the pleasure with the 8 patterns of vibration and 12 levels of intensity, allowing the powerful pulsations to bring you unbridled exhilaration.
Made from soft silicone, the canal envelops your penis with its carefully crafted curves.
For peak pleasure, always use with a generous helping of water-based lubricant.
Store your male masturbator in the toy case provided, away from dust, heat and direct sunlight. A small opening in the back of the case can fit the width of the USB cable for discreet charging.
Desire is a collection of luxurious sex toys expertly designed by Lovehoney with only one thing in mind: ultimate sexual happiness.
Key Features:
Luxurious waterproof silicone male masturbator for intense stimulation
Shaped for fully immersive penile pleasure
8 modes of vibration, each with 12 custom speeds of intensity
Offers an indulgent 80 mins of run time with every full charge (200 minutes)
USB rechargeable for worldwide use and eco-friendly play
Waterproof for use in the bath or shower
Features travel lock for peace of mind during transit
Comes with a luxurious storage case, in which the toy can be charged discreetly