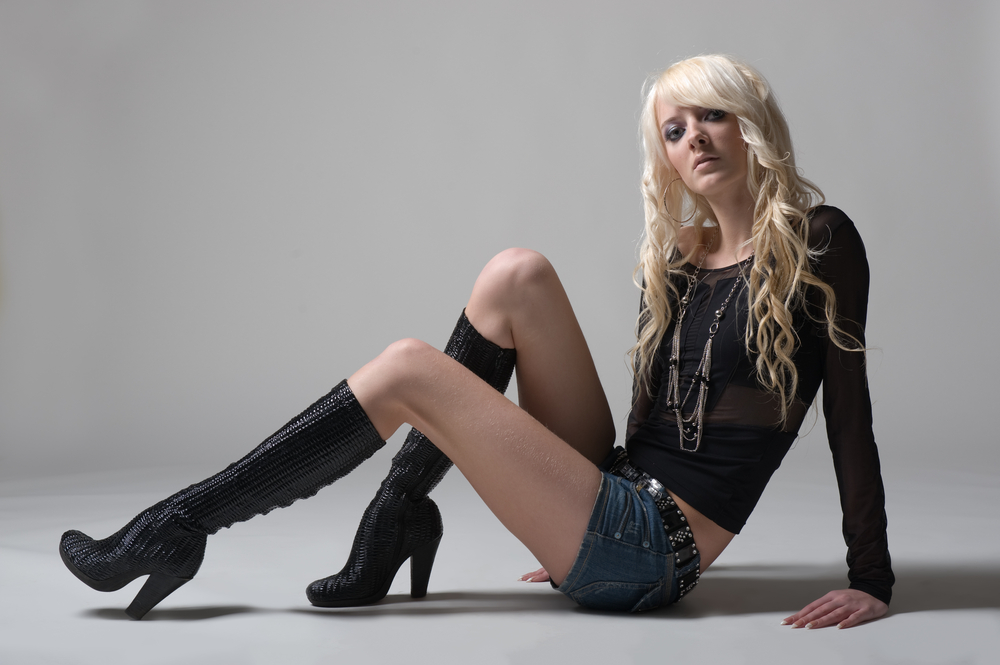 One of the earliest descriptions of boots as a fetishistic object can be found in Émile Zola's 1868 novel Thérèse Raquin. Actual boot fetishism is described in the diaries of 19th Century British woman Hannah Cullwick, of which parts have been published.
Hermine Hug-Hellmuth described boot fetishism scientifically in 1915. This article has also been published in English with comments by Arlene K. Richards in 1990, as Female fetishes and female perversions: Hermine Hug-Hellmuth's "A case of female foot or more properly boot fetishism" reconsidered.
Boots were used by S. Rachman as a subject for research on conditioning as a cause for fetishism in the 1960s, making men sexually aroused by seeing pictures of boots, but the results have been put into question later, as boots already were very much en vogue for sexually attractive women at the time.
Unlike shoes, boot styles have often appeared as street wear before they inspire fashion designers. Boots are usually seen as a sign of empowerment for the wearer, especially when worn by women. This may be a reason for the connection to BDSM, where boots usually are seen as a statement of dominance. So called boot worship became a common subcultural practice among sadomasochists and related fetishists in the early 20th Century.
High-heeled boots help to elongate the calf, creating a longer-legged appearance which is generally considered to be more sexually attractive. The length of the boot shafts also adds to this impression. Boots have been displayed in magazines such as Leg Show and there are also magazines and websites aimed directly at this fetish. The fetish of the boot may be accompanied by a fetish for the material which it is made from, like leather, rubber, or latex. Boot fetishism is often targeted at fashion boots and riding boots but there are also boots expressly made for fetish purposes, like ballet boots and some forms of thigh-high boots (see these respective words for references).
There is also a very prominent subsection of mostly gay men who fetishize men's boots. "boot worship" is a common practice in this group, to the point where there is a yearly contest to see who is the best bootblack. The types of boots favored by men differ from those worn by women, with men typically preferring more sturdy, rugged boots, such as combat boots, jump boots, motorcycle boots, or riding boots. These boots feature prominently in outfits worn by leather enthusiasts in competitions such as International Mr. Leather.