T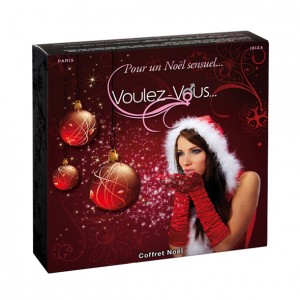 he Voulez-Vous gift box will allow you to play with yours and your partner's senses.
This is a unique gift for special occasions. This box contains all the essentials to reach the height of eroticism. You can experience moments of pleasure with your lover never matched before. To intensify the desires that you feel for each other, you will get a taste for covering your partner's entire body with a massage oil that has bewitching and aphrodisiac powers.
The box also includes body oils that will give sweet warm sensations to your entire being. Strokes and kisses on your skin will transcend you into a climax flavoured with the scents of your choice.
Carry on playing and don't put a stop to your fantasies. Thanks to the edible powders you will turn your partner into a beautiful delicacy ready to eat.
All of this enticing menu can be found in this sensual gift box.
Every gift box is made up of:
– One massage oil (30 ml)
– Two edible powders (4 gram)
– Three warming body oils (10 ml)
The ideal present to play with yours and your loved one's senses!
This gift box includes:
– One massage oil
Envoûtante: Petals of Rose
– Two edible powders
Margarita and Red Fruits
– Three warming body oils
Champagne, Red Fruits and Fondant au Chocolat