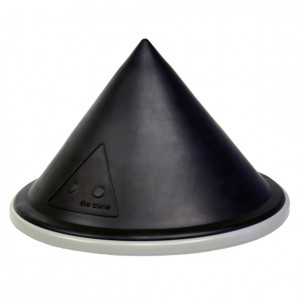 The Cone is an adult toy with style. The innovative shape is only partially penetrative, but when you press its buttons, it will return the favour.
The Cone's funky, contemporary design means that it doesn't need to be hidden away when Granny pops over for tea… unlike most other toys, it's not based on a man's bits.
There are two buttons on the The Cone which control 16 fantastic programs, all varying in speed and power with some cleverly designed pulsing programmes to get you going. There is even an orgasm mode for the less patient! Great fun for solo or duo use.