Pantyhose – A Symbol Of Elegance For Women
By: Roberto Sedycias
Gone are the days when the inner garments were associated with only the privacy of bed rooms. These days, they are considered as a symbol of elegance and style statement. Be it in corporate meetings or official parties or even an evening out with friends, women prefer to wear nylon stockings.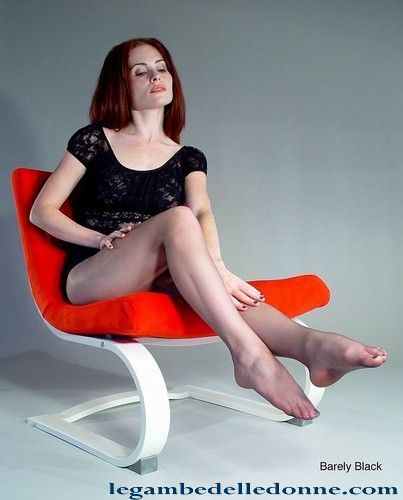 Pantyhose (also known as tights), the delightful women lingerie belongs to the above class. Be it to conceal the blemishes of your bare legs or to give your dull outfit a gorgeous look, pantyhose look just perfect with any kind of outfit. The soft and silky pantyhose no doubt, lend an enthralling charm to the overall personality of women. Starting from their neutral colors to brazen shades, from industrial reinforced toes to sparkling ethereal, pantyhose can reflect your apparel as well as your personality.
It is comfortable to wear and the legs looks attractive yet not revealing with pantyhose, which is why pantyhose is seen as a standard official wear among women worldwide. Many women, who have a fetish for certain brands won`t mind spending exorbitant price while buying pantyhose. However, choosing the right material is more important while buying for pantyhose.
A typical pantyhose has the waist area made up of strong elastic. Generally hips part contains thicker material than legs part. The gusset or crotch area has stronger material, often made up of cotton. The legs of the pantyhose are designed with thinnest material which has a consistent work down to the toes.
Pantyhose come in different variety of fabrications starting from nylon and velvety cottons to warm wools and silky micro-fiber blends. The fact from a study also proves that, pantyhose knitted with lycra material when worn throughout the day increase blood circulation on the legs by applying even pressure. Pantyhose are available in a variety of colors and patterns. For business wear, the texture is usually neutral or skin color and the most common shades are gray, beige, white, and blacks, while fashion conscious younger women also prefer pantyhose of other range of colors and designs. Pantyhose are available in a wide range of styles, starting from the extremely rare, very thin and hardly visible size 3 to 20 standard sheer and up to 30 semi opaque.
The growing fascination for pantyhose has made the hosiery business grow in many folds in the last couple of years. People prefer to buy especially from online apparel-stores where they are able to select from a largest variety of latest products based on styles, fabrics, color combination available in market. Moreover, as the sites are specialized ones, you can get in depth knowledge about the quality and durability of the product you are choosing. One thing that is a matter of concern while choosing any undergarments is size.
Women especially who are petite or who have very long legs or who are plump are often left out when it comes to buying pantyhose but thankfully these branded online hosiery sites have tights available to suit every body type and this is another reason why people prefer to buy online. You can also take their expert customer care help in case in you have any doubts while choosing your tights or pantyhose. What is more, pantyhose come in different price range, starting from economic knee-high for daily office wear to high-range French silk satin for special event wear; it cater to the need of every kind of buyers.
If you consider pantyhose as ethnic women under garment, then think again. Now-a-days pantyhose are not just restricted as a women-wear. Many comfort-conscious men are increasingly finding ultimate comfort in the soft undergarments which are often associated with women. The perception of women hosiery has given way to unisex hosiery.
About the Author
Roberto Sedycias works as IT consultant for www.polomercantil.com.br
(ArticlesBase SC #558162)
Article Source: http://www.articlesbase.com/ – Pantyhose – A Symbol Of Elegance For Women