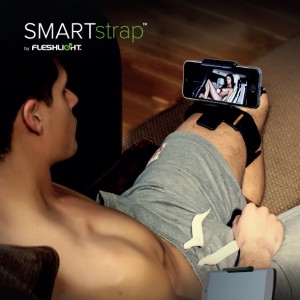 The PhoneStrap is designed to secure your smartphone or mini tablet to your leg to provide easy viewing of the screen or use of the webcam while completely freeing up your hands.
Fleshlight is serious when we challenge our users to 'Dare to Fantasize'. But that's not easy to do when you're juggling your smartphone or tablet. That's why they created the PhoneStrap.
The PhoneStrap can be used to…
• Discreetly watch the game without having to hold or prop up your phone.
• Keep your phone or mini tablet handy as a 'second screen' while watching TV.
• Video chat with your partner from a more suggestive angle that can show more than your face.
• Free your hands to use other Fleshlight products while enjoying entertainment on your device.