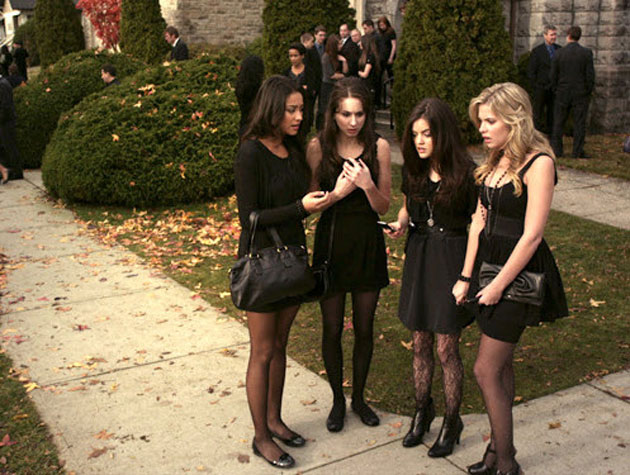 – My wife returned yesterday from attending a large funeral. As many of you know she wears stockings every day. When she left for the funeral she took several pairs of black stockings with her. All were FFs, so all had seams.
I told her that I did not think it appropriate to wear seams at a funeral these days since they were sure to attract the attention of some of the mourners. I felt that the deceased and the deceased's family should be the centre of attention. My wife agreed that her seams always attracted some attention but that this funeral would be so large that it would not matter.
Again, I disagreed. There would be media coverage and the usual group of paparazzi snapping away and an attractive woman in seamed stockings would be a natural subject for some of these photographers.
She disagreed with me. Her point was that this is the way she dresses and so what if her picture was taken it would only advance the cause of stockings wearing.
You all know that I am 100% in favour of stockings but this was a funeral! The actuaries tell me that my wife will probably outlive me by 10 to 20 years so it is reasonable to assume she'll be at my funeral. I certainly hope she wears seamed stockings at my funeral. That's what I have always loved her to wear. But, this was a funeral for someone else and I think that all the attention should go to that person and their family.
Well, she wore her seams. Pictures were taken of just about everybody and everything. (We don't know if she was in any of the pictures. We'll know in a few days as our company employs a clipping service. ) She said she got the usual attention at a reception held for family and close friends after the funeral. The "usual attention" means generally approving looks from some of the men and stares from some of the women.
But, in my mind the question still remains. Generally speaking, should seamed stockings be worn at a funeral? I am interested in your opinion.
– I don't think there should be any problem with this. They're black after all. In fact they might even strike a more formally elegant note, showing more respect for the deceased. If other people don't particularly like it then I guess that's their problem. Frankly I'm more offended by the wide variation in the way people dress at funerals these days — windbreakers, light-coloured clothing, men without ties, women with any old get-up on. No one seems to say anything about these.
– I have to side with your wife on this one. If I were the one going I would have chosen FFs as well. What I was curious to know, though, were they all black stockings or were they flesh tone with a black foot and heel? It sounds as if they were all black; meaning it would be hard to see the seams unless you were looking for them.
– A few years ago it was most likely that many women wore black seamed stockings at funerals. They only draw attention these days because they are such a rarity (unfortunately). I am sure your wife looks very elegant in seams, and I see nothing wrong in that in any place or situation.
– It just shows how society's views on clothing change over the years. The Queen wore black fully fashioned nylons to Winston Churchill's funeral in the mid sixties. I suppose nothing at all was said about this at the time. Now it is a matter of some debate as to what hosiery is suitable for such occasions. I would say real nylons should be worn without any problems at these ceremonies.
– I have questions about the question. I acknowledge my reaction would be very much like the original contributor if my wife informed me she was wearing FF stockings to a funeral. I'd see it as a potential – and unwanted – distraction.
However, is that because FF hosiery is seen so rarely today that it is mostly associated with sex? Or, is it just my thinking about the FF sexual connection that leads me to believe others would be distracted by FF seams?
This is a true domestic tranquillity issue!
– I believe your answer is right on the money. I believe people associate FF nylons with sex. Right or wrong. After all perception is greater than reality in most cases. I must admit, I would probably glance (not stare) at her seams, even if it was at a funeral, just because I rarely see them.
I feel that there is no problem with wearing seams/FF nylons to a funeral, as long as they were the proper black. If they were fleshtoned with black seam/heel, that might be considered a faux pas, but not all black.